K.JACQUESK.Jacques sandals and wedges are handcrafted in St. Tropez, France. The ultimate in comfort and style in the sun, straight from the French Riviera.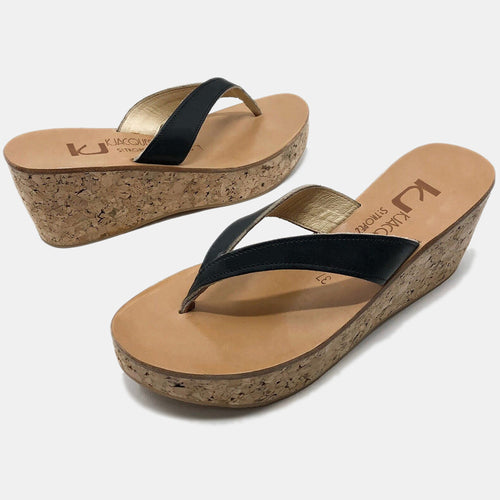 K.Jacques, the legendary St. Tropez sandals brand, was created in 1933 by Armenian refugees Jacques and Elise Keklikian. More than 80 years on, the brand continues to be family-owned and run, making timeless, high quality sandals that are summer staples among celebrities and stylish jet-setters alike. Handcrafted in St. Tropez by a team of 28 craftsmen, K.Jacques sandals are made from rich leather in an eclectic mix of earthy hues, bold colors and metallic finishes in effortless styles. The K.Jacques collection is creative, joyful and timeless. Perfect for summer getaways. Discover the K.Jacques collection.
Showing items 1-13 of 13.